TICKETS AND REGISTRATION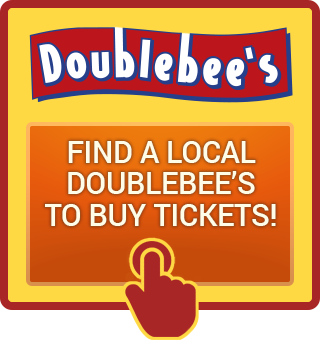 Buying tickets to attend Buzz B-Q 2018?

You can purchase pre-sale tickets for Buzz B-Q 2018 at various Doublebee's locations throughout Central Arkansas. Tickets are buy one get one free while supplies last. A pre-sale ticket price is $10.00!

Doublebee's store locations that have Buzz B-Q tickets for sale:

Exxon Store #101
10705 Rodney Parham | Little Rock AR 72212 (view map)

Exxon Store #138
7724 Geyer Springs Rd. | Little Rock AR 72002 (view map)

Conoco Store #108
350 Hwy 65 North | Conway AR 72032 (view map)

Exxon Store #111
473 Highway 64 East | Conway AR 72032 (view map)

Exxon Store #112
2623 North Main St. | North Little Rock AR 72113 (view map)

Exxon Store #113
10724 West Markham | Little Rock, AR 10724 (view map)

Exxon Store #114
7700 Scott Hamilton | Little Rock, AR 19724 (view map)

Exxon Store #119
101 North Van Buren | Little Rock, AR 10724 (view map)

Exxon Store #121
1324 Barrow Road | Little Rock, AR (view map)

Conoco Store #123
#4 Broadview | Greenbrier, AR 72058 (view map)

Phillips 66 Store #131
100 Deedee Lane | Lonoke, AR 72086 (view map)

Exxon Store #132
111 Bill Foster Memorial Hwy | Cabot, AR 72086 (view map)

Conoco Store #135
3127 East Race Ave | Searcy, AR 72143 (view map)

Conoco Store #136
1104 W Mississipi St | Beebe, AR 72012 (view map)

Conoco Store #140
1010 E Booth Rd | Searcy, AR 72143 (view map)
---
Buzz B-Q 2018 RULES

IMPORTANT - PLEASE READ THE RULES!

Planning on competing in the Buzz B-Q 2018 competiton? Below you will find links to download and view the official 2018 Rules for each competiton. Be sure to read the rules as there are specific criteria for each catagory.
Buzz B-Q 2018 Rules for the BBQ Competition (PDF)

Buzz B-Q 2018 Sauce Competition Rules (PDF)
---
TURN-IN TIMES
IMPORTANT - Below are the turn-in times for each stage of the competition.

BBQ Sauce – 1:30pm
Average Chicken – 3pm
Pro Chicken - 3:15pm
Average Ribs – 3:30pm
Pro Ribs - 3:45pm
Average Pork – 4pm
Pro Pork - 4:15pm

---
REGISTRATION
Do you think you have the best BBQ in Central Arkansas? Then come out and prove it! Register your team below. Registration payment is collected via PayPal using secure encryption. You don't have to have a PayPal account as we also offer a Debit or Credit Card option.



SOLD OUT!
BUZZ B-Q 2018 REGISTRATION IS NOW CLOSED