Welcome to 103.7 The Buzz's 15th Annual Buzz B-Q!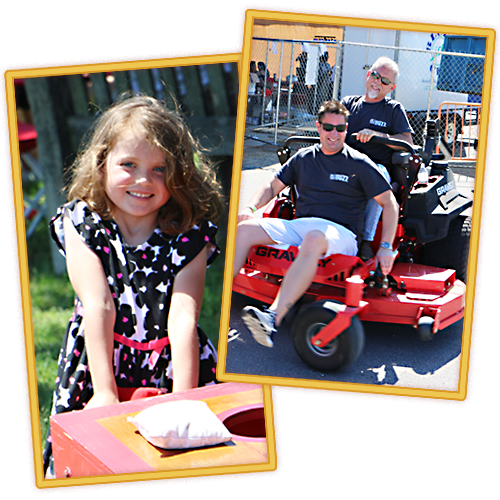 Buzz B-Q has become THE premier BBQ event in Central Arkansas with the featured BBQ contest including Pro-Joes and Average Joes. In 2017 Buzz B-Q hosted 85 teams and over 3,000 turned out to sample and vote on the best BBQ in the area! This year a GRAND CHAMPION will be crowned in each division to see who is really King (or Queen) of the BBQ! Be sure to join in the fun!

THE 15TH ANNUAL BUZZ B-Q, hosted by KABZ 103.7 The Buzz and presented by Doublebee's, will be held on Saturday, May 11th, 2019, from 11 a.m. to 6 p.m. at the Downtown Riverside R.V. Park in North Little Rock. Need directions?

VIEW THE 2019 RESULTS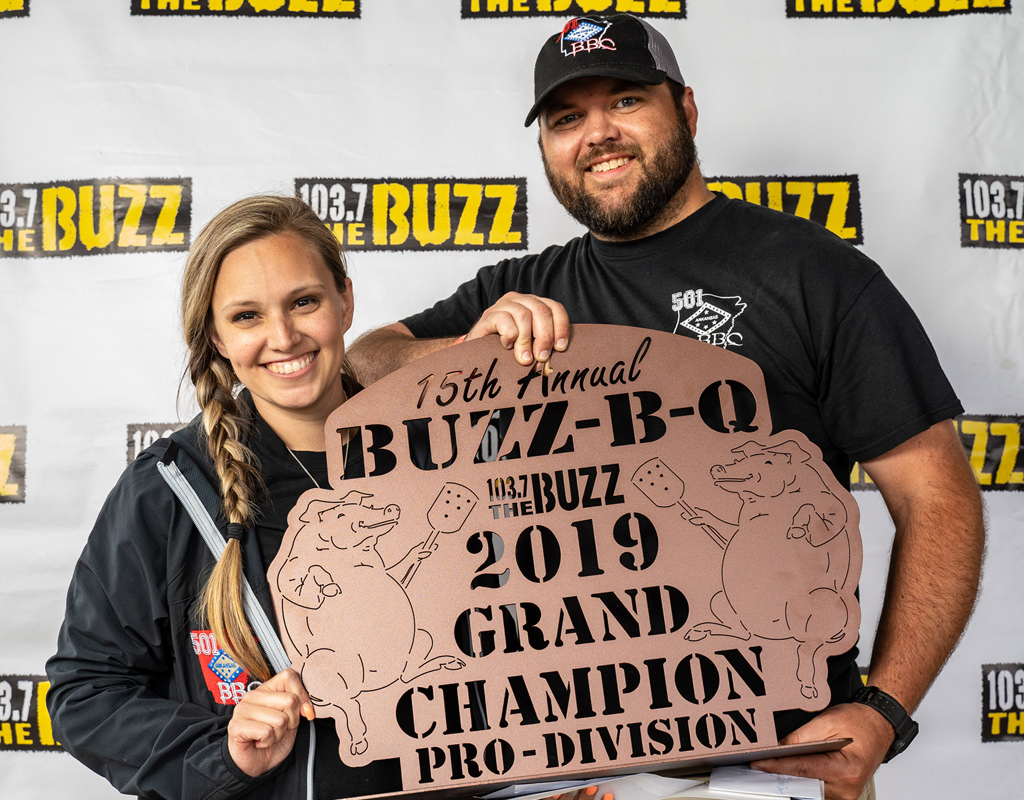 2019 Pro Division
Grand Champion:
501 BBQ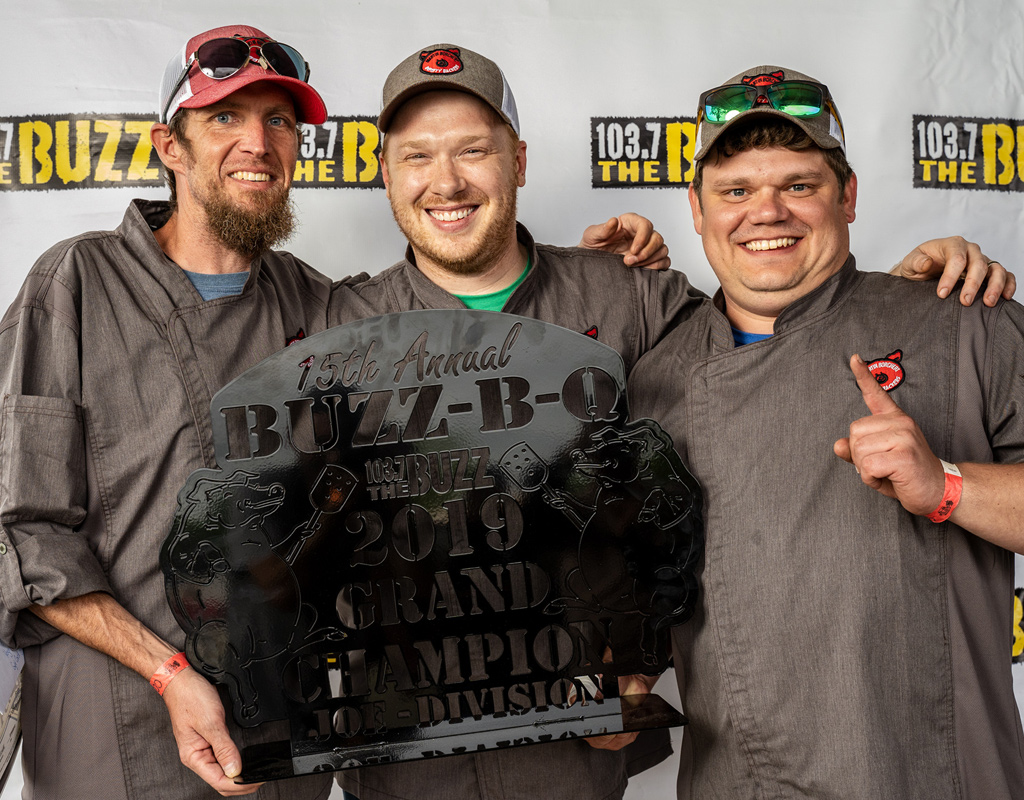 2019 Joe Division
Grand Champion:
Martin Borchert Booty Backers

VIEW EVENT PHOTOS ON FACEBOOK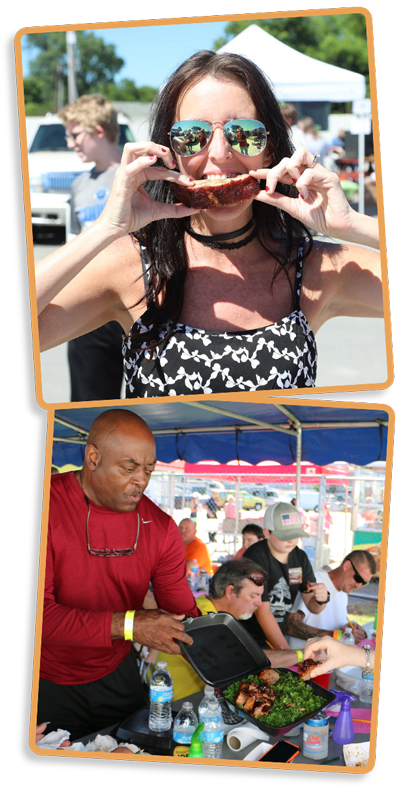 The ordinary AVERAGE JOE category is your "backyard style griller." He usually doesn't have a huge trailer or commercial gear. Don't get me wrong, he sure is proud of his BBQ! The Average Joe competition features prizes including trophies, prize packs, and bragging rights for the year!

The PRO JOE would bet his paycheck that he has the best BBQ in Town! He has his buddies to prove it! According to his buddies, he should be opening his own restaurant. The PRO catagory features trophies as well as cash prizes!

Each division features a Grand Champion title that's up for grabs! The competition is fierce, but if you and your team are up to the challenge, then come out and show us what you got!
BEGIN REGISTRATION TO COMPETE